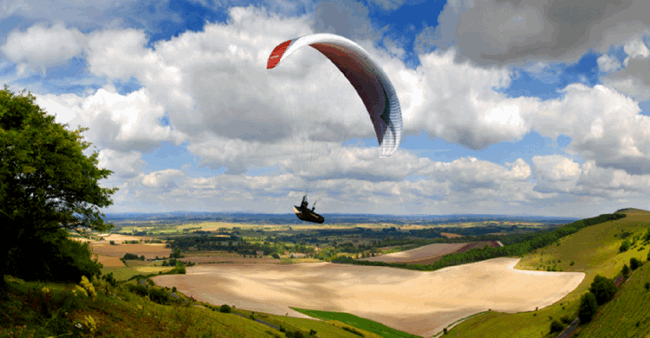 Have you ever dreamed of soaring like a bird?
COVID-19: We are now open for sales online, over the phone or in person by appointment.

---
We are not just an online presence, we have a wide range of equipment in our physical shop that you can come in and look at longingly! You can even try stuff on before buying!
Winging-It Aviation Sales is based at Glynde train station, on the main Brighton and London to Eastbourne railway lines. By road, we are 400 metres north of the A27 in the village of Glynde just south of the National Opera at Glyndebourne.
Alongside our centre is Airworks Training for all your paraglider and paramotor training needs.
Our on-site cafe is remaining closed because Covid restrictions render it non-viable.
To discuss your needs please feel free to pop in for a chat, call us on (01273)434002 or email info@winging-it.co.uk.
Essentials
Additionals
Find Us
Winging It Aviation Sales | The Railway Station | Glynde | East Sussex | BN8 6SS | Shop Tel. 01273 434002 | info@winging-it.co.uk © 2020 Winging It Limited
---
---